WELCOME TO LIFE TO THE WORLD MINISTRIES
Life to the World Ministries, Inc. is a 501(3)(c) Christian missions educational organization founded in 2006. We are are in the military ministry with books and apps of prayer and comfort, and in children's education. We provide resources to adults, including the comforting prayer books, APPS, and Web sources.
APP: Christopher's Adventures! 2 storybooks in one APP, puzzle, videos, and more. Ipad, Kindle, and Android Phones, and NOW Chris Visits Sick Kids

For KIDS: They can now learn to pray scripturally through this rhyming adventure story! Chris falls asleep and in his dreams is sent on a mission with the angel Matthew. God wants the kids to know He hears them and will answer them and how to pray in line with the Word of God.
They learn God's integrity; the Integrity of His Word.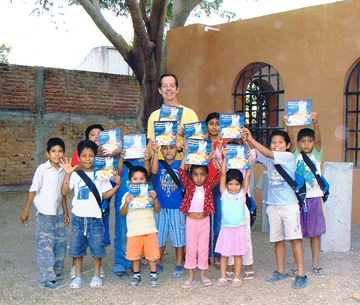 Christopher's Adventures: A Prayer on Angel Wings
Available through all online bookstores is an adventure in rhyming adventure that teaches children to prayer scripturally.
MISSIONS are also using this book to teach people ENGLISH! This book is available in both
casebound and in softcover versions as of 2013.
…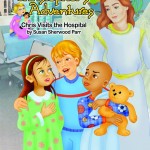 Visit Christophersadventures.com for Preview of NEW BOOK! Christopher's Adventures: Chris Visits the Hospital is another adventure where Chris tell's the sick and critically ill children that God CARES and God Loves THEM! It will be out October of 2012.
Military Outreach:

Approximately 40,000 books of prayer and comfort have been distributed through the Pentagon, Centcom, at West Point, the Naval Chaplain School, and in many countries. Peace on the Homefront: Peace for Veterans and more books are available online internationally.
Visit our Donations page if you would like to help us.
APPS:  Teen Survival Kit; Men's Survival Kit; Women's Survival Kit; Chris Visits Sick Kids ALSO  Christopher's Adventures iPad App: 2 storybooks in one APP, puzzle, videos, and more. Ipad, Kindle, and Android Phones.